Band, Chorus, and Orchestra Students Attend Symphony Hall
(Hopkinton)- On Friday, April 8, Hopkinton High School students in the Band, Chorus, and Orchestra visited Symphony Hall in Boston where they got to listen to the Boston Symphony Orchestra perform. The students took buses into city where they went to Northeastern to eat lunch and then afterwards attended the concert. The buses left at around 9:15 in the morning and then got back to school at about 5:30 at night.
Overall, many of the students that attended said that they had a really great time on the trip and they thought that Symphony Hall was a great concert venue.
Senior Megan Donovan said that she "loved the trip!" and that "Symphony Hall was beautiful and a great space to listen to the orchestra. "
The Boston Symphony Orchestra performed two pieces, one was Mozart's "Sinfonia Concertante" in E-flat for Violin, Viola, and Orchestra, and the other piece performed was Bruckner's Symphony No. 3 in D minor. The pieces were lead by the conductor Andris Nelsons, who Megan Donovan said was "a very energetic conductor who did a great job as well."
According to some of the students that attended the concert, they really enjoyed the music that the orchestra played.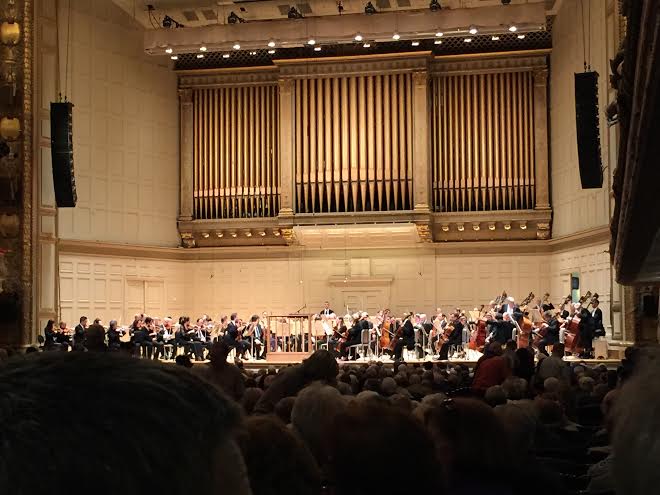 Sophomore Hanna Mochida said that her "favorite part was the second movement of the concert… because more players joined the stage and I thought it added a richer sound."
The Band, Chorus, and Orchestra hope that they will be able to enjoy field trips like this in the years to come.