Julia Lotvin Takes Center Stage
By Amanda Dings
Sophomore Julia Lotvin has come into her element at HHS as a young actress, friend and scholar. She has used her developing interest in theatre to form not only strong bonds with others, but solid morals and methods of thinking as an individual.
She recounts the origin of her acting career fondly, reminiscing about her role as Sacajawea in the Hopkin's school's "Lewis and Clark" play. She speaks about Ms. Logan, her fifth grade teacher and director of the play, "She helped me get into it, because it was the first time that I found something I could be good at… It made me feel like I could show off a part of my personality."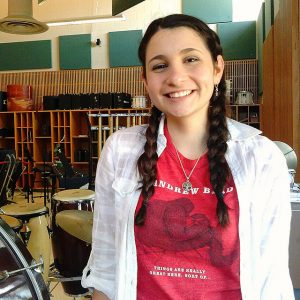 Since this breakthrough, Julia has found outlets for her acting career in every aspect of her life, performing in shows so often that she categorizes her life events and measures personal growth based on which show was occurring at that time.
Her most recent show was through Westborough Player's Club, a comedy called 'Stepping out'. She played a 21 year old nursing student in an adult tap class. She says, "It was an interesting experience because I was by far the youngest person in the show… Most of the other women had their own kids who were my age."
"I'm rarely in a situation where I'm in a conversation with a group of moms, so it was interesting for me hearing them talk about their kids, and thinking about my relationship with my mom," she adds.
Julia's extensive exposure to the stage has enlightened her as to what makes acting especially fulfilling, "If you have a good group, it really feels like a team. I love when everyone comes together and it actually feels like we're making art."
In working with Julia on stage, Senior Erik Fliegauf notices how much Julia adds to her scripted roles; "…she figures out ways to add what is quintessentially Julia-style humor into every character she plays."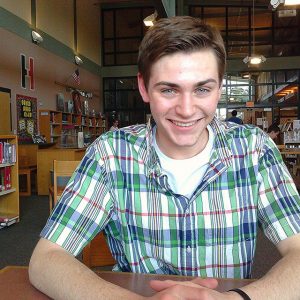 Erik and Julia shared the stage during their middle school careers.  "I had no idea that she was going to turn into such a fantastic actress; I've seen her grow exponentially. Of course," he adds, "we've become pretty good friends over the past couple of years."
Off the stage, Julia "is extremely intelligent socially," Fliegauf comments. "She knows how to be friends with everyone and how to embrace people's weirdness. Julia has taught me how to socially interact with people better."
Academically, Julia gained confidence as she adjusted to the demands of her sophomore year. According to APUSH teacher Mr. Sawyer, she is "intelligent, inquisitive, and dedicated" in the classroom.
Erik fondly–and seriously–remarks, "If you don't know Julia, you have two more years. Get to know her or forever wish you had."