A Snapshot into HHS Photo Club
by Jillian Sullivan
With students clambering to get into photography class, club advisor and teacher Sterling Worrell started the photography club in 2003 for students interested in photography to further extend their skills and knowledge. "There's people out there that have an interest in photography but can't take the course, so photography club is a way to sharpen their skills and help out," he explained.
Photography club gets to do things that the regular classes don't. Club president and senior Avery McKenna explained, "we get to do different projects than the photography classes, like taking senior pictures and senior superlative pictures. It's a good feeling to look in the yearbook and see the senior pictures we take. It feels good to know that we helped."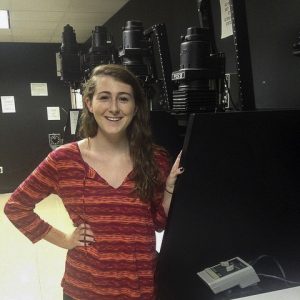 Joining the club allows for an opportunity to explore photography and give students the hands-on experience they would get if they could take the class. McKenna explained that "typically in the class, you get to use digital and film cameras, but the club gives kids who aren't in the class and don't have those experiences an opportunity to get the skills to use these and other cameras, like the Holga and the 4×5. Mr. Worrell will let you use a certain camera if you're interested in it, or use the dark room if you want to develop film. It's a lot of freedom to express your creativity".
"We have a lot of requests for photography this fall, so it's good that we had a lot of interest at the club fair," Worrell added. "Some people don't have or prefer not to pay a lot of money to get senior portraits, so I think it's a nice service to offer, as well as a way for the photography kids to get practice."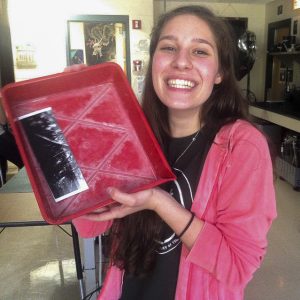 Photo club offers more than just senior portrait and superlative photos. Member Nina Augustini explained, "I'm not really into digital photography, and the school is giving us a great opportunity to develop film on our own time." She has made the decision to join the club, as well as take Worrell's classes throughout the school year. "I like photography, and I'm in Photography II right now, so it really works with my schedule because I can come after school and develop the things I didn't get to in class," Augustini added.
Photo club meets Wednesdays after school, and anyone who has an interest in photography is encouraged to stop by and try it out.