Follow Up On WeFreeRadicals: Club Promotes First "Art Open Mic"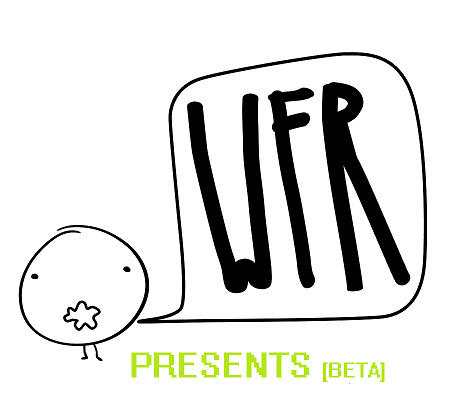 By Kayla Sullivan
At 7:00 pm this Saturday, January 14, the WeFreeRadicals Club will be hosting "WFR Presents: A Night of Arts and Such [Beta]" at the Zen Bungalow Space above Zio's Restaurant. Â The group is aiming for the event to simulate an "Art Open Mic" where students can perform music, poetry, tell a story, or display artwork. Â The guest list is limited to 30, and there will be an admission charge of $5 per person to help cover the cost of the event.
Although there is a set group of student performers (listed below the article), audience members are encouraged to contribute, as this is one of the main goals of the event.
"I'm very excited to see how the performers carry a narrative through the evening, building from each other's work," Govoni shared. Â She also hopes that the size of the event will create an "intimate setting" and "help foster a sense of unity and acceptance."
The club aspires to "break the barriers between performer and audience, and allow for collaboration and spontaneous creation," Govoni stated, "Who knows what the night will bring."
HHS seniors Abbey Perreault and Lara Murray, whose popular recorded songs can be played and downloaded from the club's site, will be performing at the event. Â "I think that it's neat that there's a venue for young performers that honors the arts," Perreault said, "[Lara and I] are excited to perform and to hear all the other musicians, poets, and storytellers."
WeFreeRadicals functions to run wefreeradicals.com, a student-run website for the arts that brings together student and professional work in the forms of music, poetry, artwork, and more. Â This event is one of the club's many efforts to expand and improve their growing site, which reached 4,000 views a couple of weeks ago.
The club will also be selling art posters of student work, a small book of student poems, baked goods, and WFR logo stickers at the event. Â They hope to improve their current website, wefreeradicals.com, in a big way with the funds they raise. Â "With the new website our readers will be receiving grade A media publication, and hopefully our material will be seen as more legitimate in the public forum," Govoni explained.
The event is also aims to "help [the club] get feedback on what would work for larger events (to be planned later in the year)," according to the group's Facebook invite.
As far as the "larger events" go, the group hopes to plan more concerts and fundraisers in the future, and is looking into mentoring sessions with professional artists and musicians, poetry slams, and a "musicians for musicians" night that would allow people to get together to collaborate on pre-picked and rehearsed songs to be recorded and edited down.
All are encouraged to attend this "WFR Presents" event, as it is a way to support the club and participate in or simply enjoy a night of music, poetry, storytelling, artwork, and more.
In addition, those interested in contributing content to wefreeradicals.com can email the club at [email protected]
List of scheduled performers:
Abbey Perrault and Lara Murray
Leah Raczynski
Danny Bressler
Ollie Najnigier
Jesse Shea
Aidan Connelly
Nikki McLaughlin