Hopkinton High School's Annual Art Exhibit: You're Invited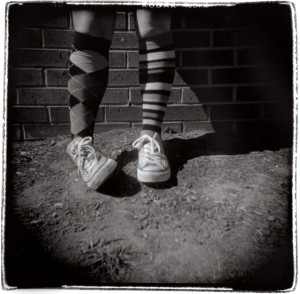 The Hopkinton High School Art Department is pleased to invite the community to attend the Annual Art Exhibit, showcasing artwork produced by many of the over 600 students in the High School art program. Â The opening reception will be held on Thursday, May 5, from 6:30 to 7:30 in the HS Atrium.
A diverse collection will be on view, ranging from Scholastic Art Award winning pieces, to marvelous works by first year students. Â Students will exhibit art produced by hands in the studio, and art produced on the computer in the lab. Â They will show photography, both digital and darkroom, and stylish design from Graphic Design and Fashion/Textiles. Â Ceramics and sculpture are particular favorites, as is the accomplished work of our AP Studio Art students.
The 2011 Hop-Art catalog will be distributed during the reception. Â Images of student artwork featured in this year's catalog were chosen by a guest juror, Beth Balliro, Assisstant Professor of Art and Eduction at the Massachusetts College of Art & Design. Â She describes the artwork as evidence that "The Hopkinton community understands the implications of a strong art program, and has invested in its young artists and their finesse, their ability to invent, to interpret, to envision, and to understand and claim their vision. Â This is a profound accomplishment for the entire community to celebrate."
Please join us on Thursday as we celebrate the accomplishments of our young artists.