What You Should Know About Android Malware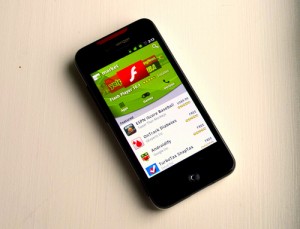 By Mike Stratton
A recent influx of malware in the Android Market, a marketplace for Android applications, has brought the security of the Android OS platform into question. Â Malware is a term used to describe malicious code that is meant to secretly gather information from a device without the owner's knowledge. Â It is often found on computers, and now it is found on phones as well.
The recently discovered malware, called "DroidDream", can affect any phone that it is installed on. Â It has the ability to take users' information including, but not limited to, IMEI codes, which act as the unique serial number of the phone, contacts, and personal information. Â Also, it could potentially access text messages. Â The malicious code was packaged with 51 pirated apps previously found on Android Market.
On the official Google Blog, Google stated, "We removed the malicious applications from Android Market, suspended the associated developer accounts, and contacted law enforcement about the attack."
Aside from removing traces of the infected applications from phones, Google stated that security patches have also been installed to prevent these attacks. Â Affected users that had the malware on their phones should receive an email from Google explaining the situation.
Android users should keep in mind that Google does not verify the apps in the Android market, and continue to be careful when downloading software. Â A list of the removed apps can be found here: http://mashable.com/2011/03/01/android-malware-apps/.