Senior Maggie Reynolds, an exemplary student and engaged member at Hopkinton High School, recently won the Northeastern Division of the Daughters of the American Revolution Good Citizen award.
The DAR is a non-profit, non-political volunteer women's service organization dedicated to preserving American history, promoting patriotism, and contributing to better education.
In the beginning, Principal Evan Bishop and the HHS faculty nominated Reynolds for the Good Citizen award. Principal Bishop said that he and the faculty chose Reynolds because she demonstrated "outstanding qualities of character and citizenship in our school, home, and community."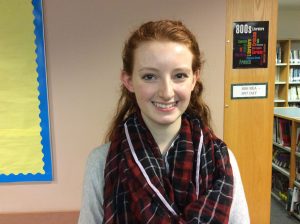 Reynolds was invited to apply for the Good Citizen scholarship, in which she had to write a timed essay about what she thought was the most important American right.
"I wrote an essay about the 19th amendment and the right to vote and how important it is for everyone to exercise their vote," said Reynolds.
Her application and essay were compared to five others in the DAR Framingham district, and she won the DAR Framingham Chamber Good Citizen award. Afterwards, Reynolds attended the DAR 122nd annual Massachusetts State conference on March 12, where she won the Massachusetts State Good Citizen award. She received a scholarship, a United States flag, and the book "Band of Giants," written by Jack Kelly.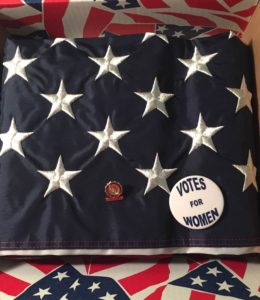 When Reynolds spoke about winning the Northeastern Division of the DAR Good Citizen award, she was shocked and ecstatic. Currently, she is one of eight national finalists competing to win a second scholarship. In June, DAR will choose one boy and girl winner of the national Good Citizen award.
In each round of the Good Citizen award and scholarship contest, DAR evaluated Maggie based off of four qualities: patriotism, dependability, service, and leadership.
Since Reynolds moved to Hopkinton in the third grade, she has immersed herself in activities and leadership positions in the school and community. She is dedicated to dancing and enjoys being a junior deacon at her church.
In addition to her great involvement in Hopkinton, Reynolds is a hardworking, motivated student at Hopkinton High School. Her guidance counselor Cheryl Elder describes her as an "extremely conscientious and responsible student" who has "an incredible work ethic."
Reynolds will be attending Harvard College this fall, studying biomedical engineering. "I hope to be on a pre-med track just to leave that door open," she added.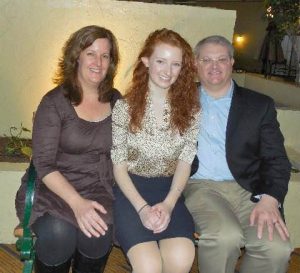 "Maggie is the person who is always willing to volunteer and go the extra step," said senior Regina Gemma, a friend of Reynolds. "She is also the most reliable person I know, so if someone asks something of her, it will get done without a doubt."
Reynolds appreciated the help and support she received to win the DAR Good Citizen Northeastern division award.
"I would like to thank Mr. Bishop, anyone who was involved in nominating me for the award, and Ms. Murray who helped me," said Reynolds.
As Reynolds continues to succeed and engage in the community, she is excited to attend Harvard in the fall.
Elder said, "Maggie is a strong, talented, and bright young woman who approaches all that she does with enthusiasm, humility, and grace."