International Week Spices Up Cafeteria
The cafeteria was more crowded than usual this week as Guest Chef Ryan Harling came to HHS to serve sushi, soup, and salad to support International Week.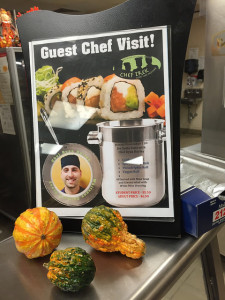 International week has been a long-standing tradition at the school, with the menu changing to highlight different countries around the world. 
Students love the opportunity to purchase different food; the lunch lines usually flood out the door with students waiting to buy sushi. 
"It is nice to get something out of the ordinary for lunch at school, and it is too good to pass up," said senior Marisa Nagel, who regularly purchases lunch from the cafeteria.
Other students make sure to mark their calendars for the guest chef. Senior Michelle Doucette usually brings her lunch. However, she says, "I always make sure to bring money instead when the guest chef comes."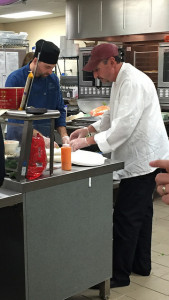 Even the cafeteria workers enjoy having the guest chef Harling come to the school.
"It is nice to have him here," said Kathy Bieri, a cafeteria worker. "He brings in a big crowd and the students seem to really enjoy him."
Now that International Week is over for the year, students have returned to regular school lunches.