During Spirit Week, the days leading up to the homecoming football game, Hopkinton High School seniors choose to embody a theme different than the rest of the school to celebrate their final year at Hopkinton High School.
"I think the seniors are at the top in a sense and they are very special and exclusive," said Brent Leibowitz, senior.  "I feel their own theme really highlights that and it gives everything a much more interesting and different flavor."
The senior spirit days included business day on Monday, America day on Tuesday, 60s day on Wednesday, and black out day on Thursday.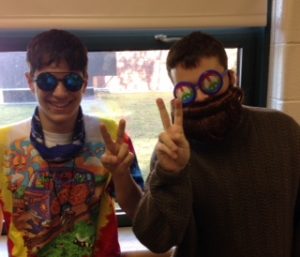 Seniors get to be creative while also being unique for an entire week. Â They represent their class by showing off their spirit. Â The individuality that the senior class expresses from doing their own themes is visible throughout the school. Â 
But seniors haven't always had their own theme on each day.  Brian Prescott, a Hopkinton High School history teacher and a Student Council advisor, graduated in 2008, and when he was a senior, he had an experience not quite the same as the seniors now.  
"The senior spirit week is different now than when I was here," said Prescott. "We participated in the same theme day as the rest of the school."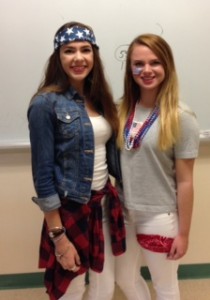 Spirit week is unlike anything else that happens at Hopkinton High School. Â It is so meaningful to all of the students because they get to experience a week full of excitement with all of their friends and classmates.
"Spirit week means much more than getting to dress up for fun every day," said Azilee Curl, senior.  "I think it brings the whole high school together and it shows that we really care about our whole community and that even though we work really hard in school, we like to have fun too."