By Victoria Esper
On Friday, May 15th, Hopkinton High School will host their annual junior prom at the Biltmore Hotel in Providence, Rhode Island. As the date quickly approaches, a number of students questioned why HHS does not have a senior prom.
Principal Evan Bishop, provided the first explanation, "We have the senior boat cruise for the seniors in place of a formal senior prom."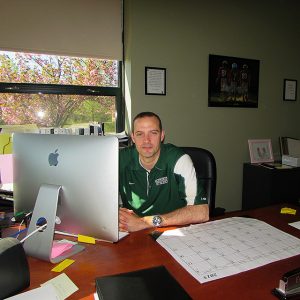 The senior boat cruise has been a tradition for many years. Mr. Bishop describes this experience as, "One of the last times for the seniors gather together as a class, whereas prom you have multiple grades altogether."
Current senior class advisor and guidance counselor, Adelaide Greco, also addressed the issue, explaining why both celebrations are not available to the soon-to-be-graduates, "Prom is a $30,000 thing and then the boat cruise with the buses is a $30,000 thing as well. So the class would be using a lot of the money and having to do a lot of fundraisers to the point where it would get annoying."
However, adding a senior prom could be an option, if a class had enough money. Mr. Bishop added, "I would be open to the discussion of having one. It is a big undertaking, and it does take a lot of money out of the class account, but that is also their money. So they should be able to do what they want with it."
In a quick informal survey, thirty-four seniors were asked if they would attend a senior prom. Only sixteen out of the thirty-four responded with "Yes, they would attend." This response was commonly followed with a statement about having the boat cruise instead.
Current senior, Margaret Burke, explained if we were to have a prom, "We should have it with just our class [rather than with the juniors] to keep us unified in our last few weeks of high school together."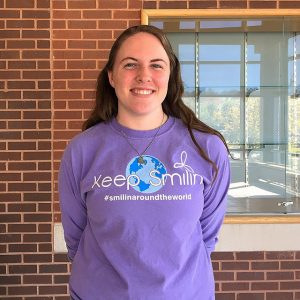 On the contrary, Samantha Esper, a junior attending her first prom this Friday, advocated a combined prom. "It would be more beneficial to have [junior and senior prom] together because some juniors go with seniors and vice versa so it would not be as big."
Each year, there are a handful of non-junior students that attend prom. As to why the junior prom is not open to other grades, Mr. Bishop explained, "Other kids can go [to prom], if they are invited. The seniors have the boat cruise. The juniors have their prom. We are bringing back cotillion in June. That is the formal version of a dance for the lower classmen."
Greco added, "I've worked here since 1995 and since I have been here we have not had a senior prom."
The senior boat cruise will be held on the Boston Harbor on June 3rd, with graduation following that Friday.