The Next Generation is No Walk in the PARCC
By Catherine Zhang
This year's annual MCAS testing faced some little-known debate whether as to administer either the usual MCAS, or a promising new test known as the PARCC.
After attending various meetings, presentations, and training sessions regarding MCAS vs. PARCC, Assistant Superintendent of Hopkinton Public Schools Mr. Robert Berlo and the rest of the administrative staff gave a formal presentation of their own to the School Committee, vouching for PARCC, as it raised the standards of the school system.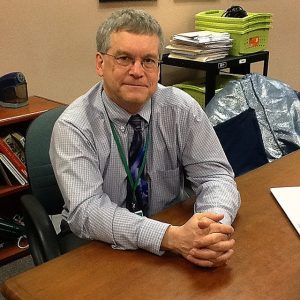 Berlo states, "The way it worked was [that the School Committee] asked us, the administrative staff, for some input, and then they weighed our input and were the ones who ultimately decided."
However, it seems that as the issue become more publicized, parents who were opposed to the idea tended to "mobilize, vocalize, and get in touch with the School Committee members," who made their decision with the parents in mind.
For those who are unfamiliar with PARCC, it stands for The Partnership for Assessment of Readiness for College and Careers and is a set of "high quality K-12 assessments in Mathematics and English Language Arts (ELA)" that are based on the Common Core, a set of learning standards that have been adopted by forty-three states so far.
Berlo says,"[While] MCAS was designed to focus primarily on facts and not what you do with those facts, PARCC is almost at the other end of the spectrum; it's very much about what you can do. A lot of it is compare and contrast, defend a point of view, explain your answers."
The PARCC test would likely bring down the average score of students in any district, as it tests "a deeper way of thinking with less total questions, but tougher questions." The lowering of scores would suggest a need to change instructional practices within the school system, especially regarding the typical formulaic teaching to younger children.
However, whether or not the state decides to implement PARCC, one thing is for sure: "The state has said that we need to move to a next-generation assessment that is PARCC or a PARCC-like assessment…It wouldn't be MCAS." The state wants to change its standards to parallel the deeper, process-based thinking that PARCC tests. "That's where we're going to head with this, whether it is something called 'PARCC' or another assessment."
Along with the other districts of Massachusetts, the town of Hopkinton is anticipating the State Board of Education's decision regarding the implementation of PARCC, due to be voted on in the fall of 2015.