By Jillian Sullivan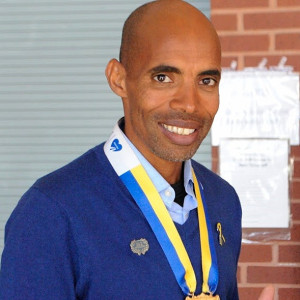 On March 18, students of Hopkinton schools and residents of the town received a visit from the winner of the 2014 Boston Marathon Meb Keflezighi in the high school auditorium.
Keflezighi told stories of the road to his win last year, as well as his plans for the future. As an American, Keflezighi's win was emotional and had a large impact on the Boston community not only because he was the first American to win since 1983, but because of the Boston Marathon Bombing that occurred the year before his win. Keflezighi kept the names of the victims in his room and looked at them each day for motivation.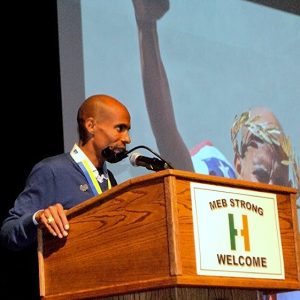 As the 2015 Boston Marathon draws near, Keflezighi is excited to run the race again and defend his title. His ultimate goal is to be on the 2016 Olympic team, and although he is concerned that being 41 at the time of the competition will be an obstacle, he is refusing to give up and encouraged the residents of Hopkinton to do the same.