Midterm Stress: A Student's Perspective
By Sydney Emerson
Students at Hopkinton High School seem to fall on various levels of the stress spectrum for the upcoming midterm exams. While underclassmen seem to be more anxious for them to commence, seniors feel as though the week will breeze by.
Senior Caitlyn Wilson, who takes 5 AP classes and 1 honors class says, "I am about a 5 on a scale of 1-10 about mid term stress. Although it's important to our first semester grades most seniors are relieved that we are done with the college application process. Midterms are a small scale issue compared to everything else that went on this fall."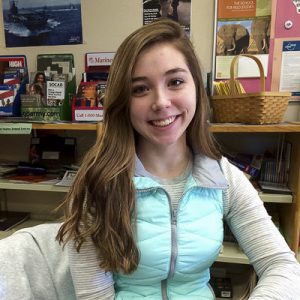 Senior Emma Galeucia mentioned the same saying, "I'm pretty relaxed. I would give myself a 3. My applications are all in so now it's like nothing can phase me."
Junior Madison Calkins seems to have a different outlook on midterms giving her stress level a 7, "I'm nervous because I worked hard for a whole semester, and I really don't want my grades to go down drastically because of one test."
Isabelle Giordano, a sophomore, seems to be on the same page as Calkins rather than seniors Wilson and Galeucia,"I am probably about a 7 in terms of stress level, because they [midterms] are so hard and on so much information. AP Bio is the one I'm really nervous about. We had a sub for the majority of the year and we recently just got our teacher back, which is great, but the switch makes things harder."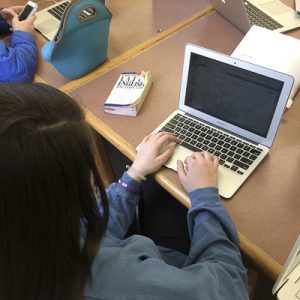 Junior Roxanne Blanchette is also getting nervous, "Right now my stress level is probably a 6. The most stressful thing is when your grade is on the edge of being bumped up or down a letter grade. It puts so much pressure on that one test because it determines your entire grade for the class."
Though the seniors do not seem to be stressed for these upcoming midterms, they have been about previous midterms throughout their high school careers and have valuable advice for the underclassmen.
Caitlyn Wilson says, "I like to spend time on one class at a time. Instead of going out after each exam I will study for the next one so its fresh in my mind. Writing down summaries of each units is always helpful." While Galeucia states, "Staying after, even if it's just for half an hour, is really helpful. Just being in a classroom environment can help you get organized and focused."
Midterms begin Tuesday January, 27th and are ongoing for the rest of that week.