By Monica Disch and Kara Bogasky
As Hopkinton High School's May prom approaches, juniors begin to think about how they would like to be asked to prom.
Some students would like to be asked in a grand, monumental way.
According to Rachel Cronin, "I think, in front of a lot of people, make a big deal out of it."
Alex Neary added, "The best way to do it would probably be like, dressing up in a gorilla costume, giving them a banana, and saying, 'I'm bananas for you.'"
When remarking upon how his friend would like to be asked, Chris Schenker stated, "I think Collin likes flowers. So he'd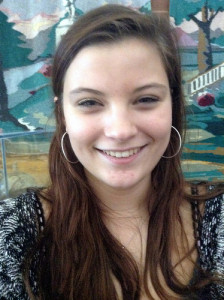 probably want [them] to get down on one knee or something. Like pull out the flowers or something. Balloons on his car, like that would be good. Or if the girl was really looking for a special touch, maybe you could put candles on his driveway, write "prom?" in chalk."
Conversely, several students have decided that they would prefer to be asked to prom in a more simple way.
"Kind of private, not really public, and a cute way," said Alexandra Karpe.
Caitie Kelly stated, " I personally don't really like big proposals, so I would just like a small thing.
"Something small probably, I don't like big proposals either," continued Londre Marquez.
Many juniors also stated some of the worst possible ways to be asked to prom.
"Just straight up asking," said Neary.
Schenker added, "I know Collin would hate to be asked over text."
Karpe said, "Like a public thing. Like a huge deal out of it. Like I would be like so horrified."
"The worst way would probably be going on the announcements," continued Kelly.