By Kyle Driscoll
HOPKINTON- As November came to an end, the Hopkinton High School boy's cross country team concluded their successful 2013 season.
Coached by Jennifer Fairbanks, an Algebra teacher at the high school, the boys worked hard to achieve victories and progress in their running.
"The team did very well this year. We lost an early [meet] against Norton, which took the pressure off. I think we would've had a chance at second overall if we beat Medfield but they added two good runners the day before [the meet]. I think with the pressure off, the runners still worked hard at each meet," said Fairbanks.
"I felt that we progressed well both physically and mentally. I felt that our team was very strong towards the end of the year and was led by three great captains. We held our own in meets and kept fighting," said junior Evan Park.
The team finished their season at a respectable record of 6-2. Considering their undefeated season last year, this record was somewhat disappointing, but the season gave runners a chance to focus on setting personal records.
Finishing third in the Tri-Valley League and eighth in the Eastern State Divisional Meet for Division 3, the team had two TVL All-Stars, and one of the team's runners qualified for All-States, a statewide competition for cross country.
As the team's only runner to qualify for All-States, junior Evan Park placed 94th out of 181 runners at the statewide competition with a time of 15 minutes and 56 seconds. Based on his success during the season, Park was awarded the team's Most Valuable Player award by Coach Fairbanks at the end of the season.
"Because Evan came in first from the team at States, allowing him to advance to All States, he was our MVP," explained Fairbanks.
In response to receiving the award, Park stated, "It felt great. It shows that my hard work really paid off and that my great teammates acknowledged it."
In addition to awarding the Evan Park with the Most Valuable Player award, Coach Fairbanks presented two other awards to deserving recipients at the team's banquet.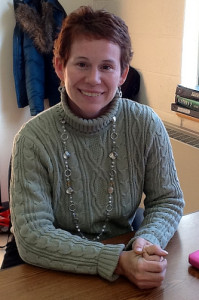 Sophomore Jack McGuire was awarded with the Most Improved Award and junior Derek Winshman was awarded with the Coach's Award.
"Jack McGuire snuck onto the scoring season mid-season and really liked being there. His times [have] improved and he is becoming a smarter runner. And, Derek was a great pick for the coach's award because even though he was injured early on, he still came to all the practices and had input in practices, emails; who ran varsity," said Fairbanks.
To end the banquet, each of the team's seniors gave a speech about their cross country experience. Some were humorous, some were nostalgic, and some were reflective; but each speech was centered around the player's love for the team and it's surrounding atmosphere.
"We had way more fun this season than any other team in the TVL. As the season progressed, we developed a level of camaraderie that made our workouts more than bearable for everyone. We had an awesome group of guys and being a captain of this team was a great experience for me," said senior captain Evan Rosen.
The cross country team hopes to be even stronger in their 2014 season.
"I feel that the team is going to be as good as they want to be. We need to come into the season in the best shape possible but also to peak at the right point. If we train correctly we can do extremely well and even compete to qualify as a team to go to All-States," said Park.
"I am looking forward to next season. We will have a very strong group of incoming juniors. They are invested in running and very competitive," continued Coach Fairbanks, "And, I hope some new runners of any grade come in to fill the spot of all our graduating seniors."