HHS Seniors Begin Getting Their Favorite Holiday Gifts: Acceptance Letters
By Monica Disch
Seniors at Hopkinton High School are beginning to receive acceptance letters, emails, and even phone calls from their prospective colleges this holiday season. Most students stress over how long they will have to wait to receive responses, so getting acceptances early on is always desired.
"I'm stressing about hearing back from colleges since I am hoping to get into most of them. The suspense of waiting to hear back from a school is what is causing the stress because you don't know when it is going to come or if you are going to get in," said senior Ashley Windheuser.
Students that have applied Early Decision or Early Action are starting to receive responses, which has a positive effect for not only students, but high school guidance counselors as well.
"All acceptance, denial, waitlist letters are helpful regardless of the time they are received, because it helps us guide students for the future. If students hear earlier, it's helpful in the advice we give [them about] if they need to apply to [an] additional school, especially if the schools they applied to early are all reach schools," stated Diedre King, a guidance counselor at Hopkinton High School.
"I think getting responses early is a good thing because come January when regular decision applications a due, I will have a good idea of where I will already be going, instead of just starting to get applications in," continued Windheuser.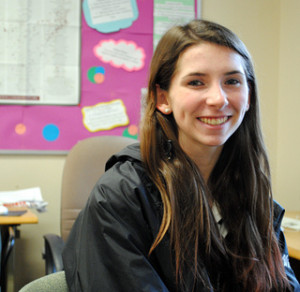 From three weeks to over two months, students nervously wait for their applications to be read and decisions to be made. Each school has a wide selection of dates from which the students can receive responses, ranging from November to March.
"I applied for most of my schools in late August and I was told [I would] get responses back by mid December," explained senior Hannah Elliott.
Although many early action applications yield responses by mid December or mid January, colleges have already read through some applications and have given positive responses to students.
According to Naviance, an online college and career readiness platform, some students at Hopkinton High School have already been accepted to schools like University of Alabama, University of Southern Maine, and University of New Hampshire.
Students typically get acceptance letters in the mail, but recently some college counselors have called prospective students to relay the good news.
"I was accepted to the University of Tampa last week, which was actually the day of their early action deadline and I was really excited because I had no idea it was coming," said Elliot, who received a phone call from one of the school's admission counselors, stating she would receive her mailed acceptance letter within a few days.
A lot of seniors worry about whether or not they will be accepted into their top school, but many say that receiving the first acceptance letter relieves most of the stress from senior year.
"It makes seniors happy because after stressing for months, they finally know that someone wants them and that they have a future, "Â stated Elliott.