An Unusually Strong Year's End for Cinema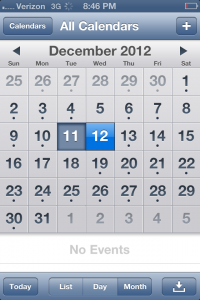 By Liam Horsman
Some critics are calling 2012 the best year for film since 1994, when The Shawshank Redemption, Forrest Gump, and Pulp Fiction were all nominated for best picture.
It is common practice in the film industry that the best films of the year tend to come out in the late fall or during the holiday season so that they remain in the minds of critics when they cast their ballots for the Academy Awards. Despite this, the writer of this article cannot remember a time in his life when there were upwards of twelve films being released within the next month that he wanted to see in theatres. These are not all Academy fodder either; they range from James Bond (Skyfall) to a 3-D book adaptation (Life of Pi) to a musical (Les Misérables) to a borderline-exploitation revenge film (Django Unchained).
Rotten Tomatoes, a website that measures the percentage of critics who positively review a film, is experiencing an anomaly. There is usually around an even split between "fresh" and "rotten" films, yet thirty-six of the top fifty films currently at the box office have "fresh" ratings. That's twenty-two percentage points higher than average.
These statistics lead one to ask: Why, after several weak years for film critically and financially, is the industry witnessing this uptick in quality?
The most apparent reason is that Steven Spielberg, Tom Hooper, Kathryn Bigelow, Paul Thomas Anderson, Quentin Tarantino, Peter Jackson, Steven Soderbergh, and Robert Zemeckis, among other top American directors, are all releasing films this year. It is rare to see the work of so many esteemed directors competing at once.
It is also possible that filmmakers are searching for new methods of appealing to audiences after a 400 million dollar drop in ticket sales from 2010 to 2011. There is a divide in America between top grossing and critically acclaimed films. The Artist, which won the Academy Award for Best Picture last year, was only the seventy-first highest earning film of the year (iMDb.com). The three highest grossing films of 2011, Harry Potter and the Deathly Hallows Part 2, Transformers: Dark of the Moon, and The Twilight Saga: Breaking Dawn Part 1, only received Oscar nominations in effects and art direction categories. Thus far this year, however, the three highest grossing films have all received critical praise, and some of the Oscar front-runners (including Argo, Zero Dark Thirty, and Life of Pi) are not traditional contenders for best picture. If this year is indicative of an attempt to bridge the gap between critical and commercial success, it has been immensely well done, producing such a range of quality films that almost anyone can find appeal in at least one of them.
Yet, despite this hopeful sign, The Twilight Saga: Breaking Dawn Part 2, which has only a 47% fresh rating on Rotten Tomatoes, is still number one at the box office.
A partial release schedule for the season is as follows:
Friday, November 2nd
Flight
Wreck-It Ralph
Friday, November 9th
Skyfall
Lincoln
Friday, November 16th
The Twilight Saga: Breaking Dawn Part 2
Anna Karenina
Wednesday, November 21
Rise of the Guardians
Life of Pi
Friday, December 14th
The Hobbit: An Unexpected Journey
Wednesday, December 19th
Zero Dark Thirty
Amour
Friday, December 21st
The Impossible
On The Road
Tuesday, December 25th
Django Unchained
Les Miserables