Water Fresh Farm to Open Jan. 5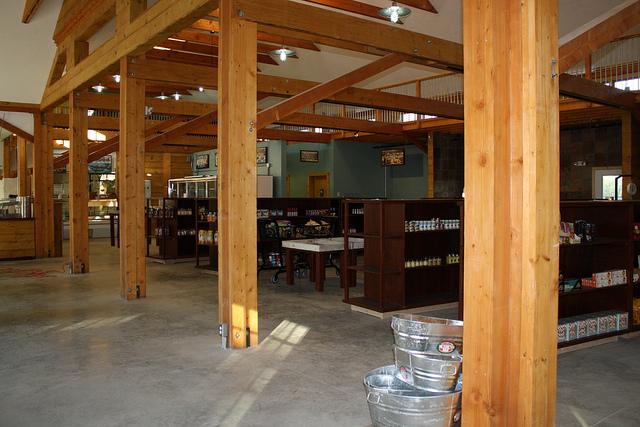 By Meghan Murdock
Opening on January 5Â of the New Year, Water Fresh Farm will provide fresh, locally-grown food options for the consumers of Hopkinton at their location at 151 Hayden Rowe Street.
Shoppers will be able to buy freshly grown fruits and vegetables from the greenhouse, coffee or tea, artisan cheese, seafood and meat, ready-to-go meals and more – all local.
The Barton and Todaro families, who own Water Fresh Farm, are even local Hopkinton residents.
"We're all of the same philosophy of trying to buy as much local, [in order to] to support the local farmer, promote the local farmer, and highlight the local farmer so you get to know who it is," said Donna Todaro.
The most important thing for consumers to learn about Water Fresh Farm is not that they grow fresh produce, but how they grow it.  All of their food is grown through a technique known as hydroponics, which, according to their website, is defined as the science of growing plants in non-soil media to which nutrient enriched water is added.
"We don't use soil.  It's all grown in fortified water," Todaro further explained.
While it uses water as a growing medium, hydroponics also saves water.  No sprinkler is required, and the water system is computerized.
Inside the Water Fresh Farm greenhouse, consumers will be able to view this process from the observation deck.  Once inside, consumers can sit, enjoy the view, and see what they're eating while learning about hydroponics.
The Farm will grow basil, lettuce, cucumbers, spinach, and tomatoes in their greenhouse.
Todaro said that they will have information boards posted inside for people to read, as well as information sessions, every Wednesday and Saturday at 11:00 a.m., in the greenhouse for those interested to learn more about hydroponic farming.
Even though they only grow fresh produce, Water Fresh Farm will utilize other local food sources to bring consumers the fresh taste of local food.  Some of their local providers include Upton Tea, Armeno Coffee Roasters in Westborough, and the Ever So Humble Pie Company in Wapole.
The Farm will also carry more standard goods, but according to Todaro, they won't be from the brands we know and love.
"It won't be Stouffer's pizza or Kraft Macaroni and Cheese, it's going to be different," said Todaro when talking about what new options will be available to consumers.
Water Fresh Farm not only promotes local food but also the environment.  The building itself is stained with Vermont Natural Coatings, an environmentally friendly stain, and the lumber is from local forests, according to Todaro.
There are high hopes for Water Fresh Farm due to the already large amount of positive feedback from Hopkinton residents.  Their Facebook page has been filled with inquiries about the opening and over 100 people applied for a job.
"I think it's going to be such a beautiful place to come and inspire people to eat healthy and support the local famers, not only us, but locally," said Todaro.
Todaro also stressed the importance of being environmentally friendly in our current day and age, as well as the importance of job creation.  She said that they're happy to be creating new jobs for local citizens.
"In the beginning, we're focusing on the store, but as time goes on, I see endless possibilities," said Todaro.