Hiller Volleyball Tops D-1 Marshfield 3-1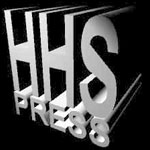 By Emily Coburn
The Varsity Hillers volleyball team struggled to defeat division one team Marshfield on Thursday, October 6th at home. While the Hillers took the first two matches easily, with scores of 25-11 in the first game and 25-15 in the second, Marshfield was able to win the third game with a score of 25-19 The Hillers, however, were able to pull through and win the overall game by taking the fourth and final set with a score of 25-22.
"We started off very strong, but Marshfield came alive in game three," stated Coach Margie Grabmeier, "There was kind of a momentum shift at that point, but a win is a win."
As expected, the Hillers offense played a very strong game. Junior Tess Chandler had 12 kills and only 4 errors, racking up 8 points for the Hillers, while freshman Holly Adams scored the Hillers five points with her seven kills.
The defense was noticeably strong as well. "The passers did really well, especially Lindsay Manning, her digs were getting balls from all over the place," said senior Captain Katy Cook.
The Hillers were pleased with the outcome of the game, and senior captain Anna MacDonald stated, "I am really proud of us. We kept our energy up and didn't play down like we have in the past."
The Hillers are ready to face their biggest rival, undefeated Medfield, on Wednesday, October 12th at Medfield.