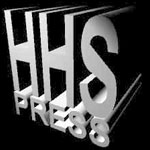 By Emma Johnson
Wednesday, 10/5: The Hopkinton Hillers Girls Varsity soccer team pulled through with a vital win in their home game against Dover-Sherborn, which ended with a score of 3-2. This game was quite the upset, considering D.S.'s only loss so far had been to the league leaders, Medfield.
The game began with insurmountable energy and intensity. The Hillers came out strong with a quick counter-attack that led to a goal by junior Meghan Beidleman within the first 15 minutes of the game. The skilled Dover-Sherborn team struck back soon after with a goal off the head of their senior captain, Maddie Dunn, before the end of the half.
In the second half of the game, the Dunn tallied yet another goal for the Raiders. Â The Hillers remained in control despite the score and the short amount of time that remained on the clock. Soon enough, another goal by Beidleman launched the Hillers back into the match. Within the last 13 minutes of the game, Hillers senior captain Liz Brown sealed the deal with an impressive shot to the top right corner.
When asked about the goal that won the game for the Hillers, Brown stated, "I can't even explain how I felt when the ball went into the back of the net. All I can say is wow."
Head coach for the Hillers, Evren Gunduz, has high hopes for the girls this year, and stated, "The TVL champs banner is within our reach… we just have to keep working as hard as we do in practice. I am so proud of these girls, today was a good day for Hiller Soccer."
The head coach for Dover-Sherborn, David Wainwright stated, "Over the course of my eight year coaching career, this is the best that Hopkinton has ever looked. You can expect an exciting season from that team, and now it is quite clear that they are the team to beat."
The Hillers need three more wins to qualify for the state tournament that is held at the beginning of November.
The girls will take on the undefeated Medfield team on Tuesday, October 11th, on the Warriors' home turf at 5:00 pm.