By Liam Horsman
We have all felt it: the nagging feeling at the back of our minds that, whether it be three years or only a few short days, high school will no longer be the place to which we will arrive for 180 days out of the year. We will graduate, hopefully enjoy the last summer as an adolescent, and then move on with our lives, leaving the relatively protected existence of high school, with math tests turning into bills, essays turning into reports, presentations, well, turning into more presentations. In short, it's a pretty large change that will happen relatively quickly. This change, though, will come as a relief to some and a shock to others. Everyone throughout the high school has a different view on this change. Teachers watch it happen year after year, underclassman will witness it a few times knowing that in a couple years it will be them graduating, and lastly the seniors, either winding down or gaining speed as their high school career comes to a close, experience it themselves. It is a topic that has been on my mind a fair amount and, being a sophomore, I have only witnessed one side of this experience. I was curious to see how others notice the same occurrence.
The first point of view I wanted to hear was that of high school seniors, the group feeling the presence of graduation the most. I chose to interview Lila Gilbreath, a senior in the UNITE Program and the HHS Drama Club. On the feeling of graduation, she said, "It's not fear as much as excitement mixed with sadness. It's knowing life goes on and changes, even though you want it to stay the same forever," saying her favorite year was, "Definitely sophomore year. I had great teachers and great classes. That was the year I was really adjusted to high school. I made so many more friends in every grade and I look back and just remember being happy. It was also the last year before SATs and college stuff kicked in."
What I thought was most interesting was her thoughts on what effect progressing through high school had on her life. "I've kept basically the same group of friends, but I've definitely become closer with a lot of people. You become friends with people in your classes.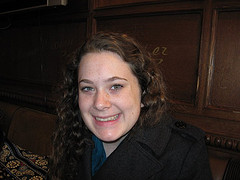 One thing that I find especially cruel yet unavoidable about high school is how close people can grow and how suddenly separated they can become. When I asked Lila about whether she thought she'd keep in touch with her high school friends, she replied, "I hope so. Technology makes it easy to keep in touch nowadays."
Next, I talked with graduated senior from the class of 2010, Ashley DiFranza. When asked about how it felt to graduate, she said, "On the one hand, it was an absolute relief to finally be done with high school, and to be considered a high school graduate. On the other hand, it was shockingly eye-opening to just see how much of an amazing experience those four years at Hopkinton High were. Graduating meant leaving the people we'd literally grown up with, in some cases, from preschool to senior year." Looking back on changes she'd make in the time leading up to graduation, she says, "I would have probably just enjoyed everything a little more," but instead found herself bogged down in the stresses of college applications and schoolwork. "For people graduating, I would just say that they really need to appreciate what they are going through and who they are going through it with."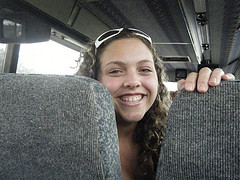 Regarding keeping up with friendships, she stated, "I have actually made a point to keep up with people who haven't graduated yet. I have a lot of friends still in high school, and I know that at least for me, it was nice to be able to talk to them and still feel connected to the school." With friendships in her own class, Ashley said she kept up with a lot of her friends and that "it doesn't matter if we're like 16 hours apart at school, we can still manage to talk about anything and laugh about the old stuff, too."
I suppose that leaving high school can be viewed as an ending with a new beginning to hope for. Though it will be a transition filled with turmoil and stress and sadness and nostalgia, it also marks the start of a whole new adventure. Even as we move on through our lives and the change that once seemed so significant and grand becomes a small blip on the scale of life, we shouldn't forget or give up on high school. In the words of Lila Gilbreath, "We're going to want to remember these days when we're old."