Library Continues to Push for New Technology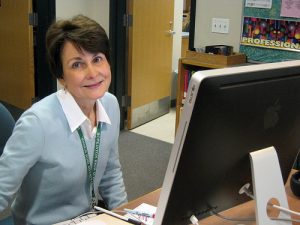 By Sean Pettepit
Within the past two years, Hopkinton High School has made no exception in pushing for improvements in every department. Along with the iMacs added to the High School in 2008, the library has continued to expand their resources by trying to buy Nooks and iPads. Cris Bright, the school's librarian, attempted to get the word out to students earlier this year, and is also pushing for other ways to extend the library's wealth of information into other mediums.
Earlier in the year, Ms. Bright asked students and faculty to participate in the Best Buy Teach Grant, which awards $1,500.00 to the winning school. The grant is fully dependent on the student vote, so HHS did not win due to lack of participation.
The library wanted the grant in order to buy iPads and Nooks, which would allow easy access to various digital resources that are currently limited to students. The Nook, which is a product of Barnes and Noble, starts at $149.00, and is marketed as a portable library. "The Nook would allow the library to download books to it that are not currently available in the library, which would tremendously expand the variety and selection available to the school. If a student needs a book that we don't carry, we could download it immediately through Barnes and Noble," explained Cris Bright. Similarly, iPads, which are sold by Apple for $499.00, would not only allow for downloadable media, but they would allow more interactivity between existing Apple products at the school. Although more expensive, the iPads have more flexibility than the Nooks. "The iPads would pilot a use similar to the laptops," said Cris Bright, "They could be rented out to anyone in the school, both students and faculty."
Most HHS students agree that there is a need for technology, but "to what extent" is up for debate. Various opinions have taken form on the technology needed in the library. Sean Crater, an HHS senior, thought the Nook would be far more useful than the iPad, and stated, "iPads, in my opinion, are more for recreational use and games. The Nook, however, would allow the library to make more books more accessible." Jeff Wagner, an HHS junior, stated, "There definitely is a push for more technology not only in school, but for our generation as a whole."