By Victor Estrella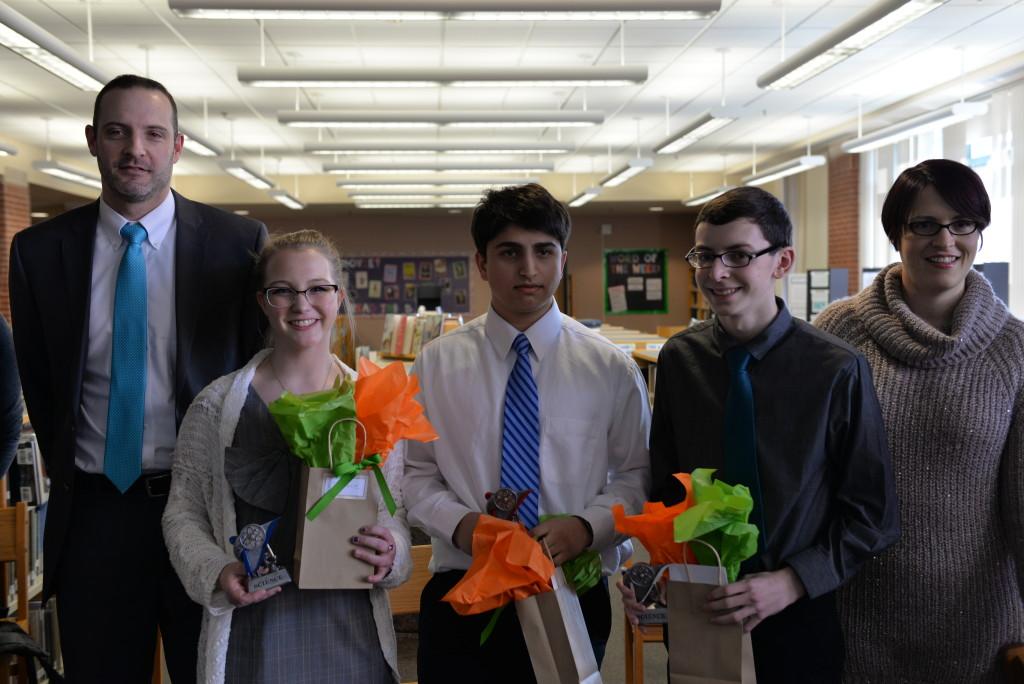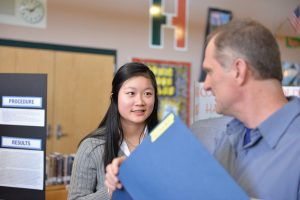 Twenty-two students competed in the Hopkinton High School Science Fair, run by science teacher Devon Grilly. At the fair, held in the school library, students presented projects covering a large array of science topics, such as sophomore Vinaik Gautam's project using Daphnia magna to monitor water toxicity and sophomore Callie Gu's project involving how music affects visual-spatial memory.
The winner of the science fair was sophomore Freya Proudman, whose project "The Effects of Appreciation on Individual Happiness" swayed the judges into giving her the win.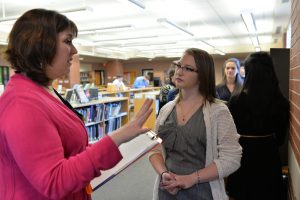 "The field of science I focus on, positive psychology, is a field that has been around for generations and generations," said Proudman. "The first place award was only the cherry on top of a wonderful experience. The real prize of science fair is the ability to share your passions and your hard work with others."
Second place winner Himanshu Minocha displayed his project Smart Safety Warning and Notification System for Treadmills (SWANS), which earned him second prize at the HHS fair. He took fifth place overall at the Worcester Regional Science and Engineering Fair, earning an entry to the International Science and Engineering Fair in Phoenix later this year.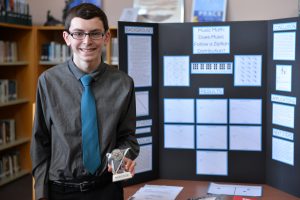 Junior Brian Best's project, titled  "Music Math: Does Music Follow a Zipfian Distribution?" earned him third place with the judges. "It's an honor to place in any competition, so I'm very happy to have gotten third place," said Best. "I'm also happy for Himanshu and Freya for having won second and first place as well. It's a great feeling to have all my hard work from the past couple months pay off in the end."
Best took sixth place overall in the regional science fair on Mar. 8. He will also advance to the national Junior Science & Humanities Symposium, having received an award for his work this past Friday at the Regional JSHS, held at Boston University. 
Proudman and junior Parima Sharma also received awards at the regional JSHS, and Sharma joins Best to advance to the national JSHS.
At the Regional Science and Engineering Fair, senior Hannah Mae Sweeney and junior Bronwyn Pappas-Byers were recognized with awards as well.
Despite the fact that that this year's science fair has come to an end, there are still opportunities to register for future science fairs. Grilly encourages students to participate. "Science projects are not as hard as one would perceive them to be, mainly because these projects are very independent and the time, focus, and dedication are entirely up to the participants," she said.
Students interested in science related events can contact Ms. Grilly or meet with her in room A111.