Comic Book Club
By Shae Feather
Tuesday afternoons in the back room of the library, students can find the Comic Book Club discussing, analyzing, and writing about different comics. In it's second year, the club has been trying to advertise and grow in number spreading the fun and enjoyment of the comic genre.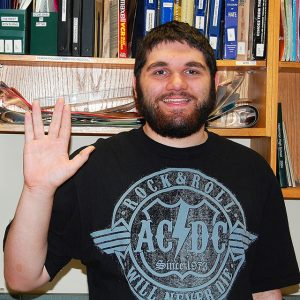 "Theres a lot of other ways we are trying to improve the club and get even more people to join and have it be a very well-supported club," says Freshman Cameron Connolly. "We advertised the club all around school. If you look on the back of Mrs. Fournier's computer, you will see this cool comic strip I made just for comic book club."
Mrs. Fournier, the club's advisor and school librarian, adds, "It just seems like more and more people are telling us that they read comic books, so I think there are more people that could be potentially interested."
Recently, the club started a blog that features both a comic of the day and artwork from some of the club members.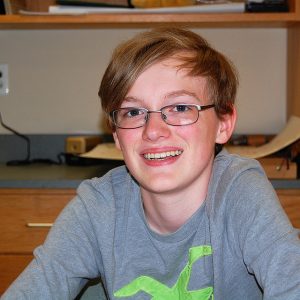 Fournier says, "The blog is a productive way for all to get their thoughts down, and you want a forum that other people can see. I think it will attract a little more attention to the club."
Comic of the Week is "something I found," says Connolly. "I wanted to do something like that for the club. So went looking and found Comicsology.com. It shows all the most popular comics this week. Whatever number one is, I make that the comic of the week for the club."
As for a regular meeting, Jake Collins, Sophomore and President of the club, says, "I bring in actual comic books, and then we do different things with them."
Senior Caroline Mann, whose artwork is featured on the blog and is considered the club's 'Resident Artist' adds, "We basically talk about popular comics and sometimes we delve into anime and manga, which are Japanese comic books and cartoons."
Tech-savvy Connolly says, "We're trying to work on doing more reading online. We haven't found anything yet to read current comics online but we're working on it."
The Comic Book Club meets every Tuesday after school from 2-3pm in the room behind the library desk. Walk-ins are more than welcome.