Sleep Deprivation: How much of an Issue?
Article by Janvi Puri
Do you feel sleep-deprived due to the pressure to succeed in school and extracurricular activities? Is time-management becoming increasingly difficult?
These schedule logs represent a typical day of some HHS students- hectic and stressful, which often results in less sleep because of large workloads, extracurricular activities, work after school,  athletics, and other activities.
These students feel that stress plays a major role in many students lives- in school, home, work, as well as other important areas in life- and that we should work stress reducers into our daily lives to reduce stress levels and sleep deprivation.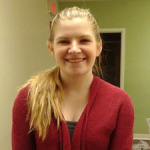 Junior Brittany Power
Daily Routine:
 6:10 AM

– Wake up/get ready for school
 6:40 AM- 6:45 AM- Leave for school
 

7:25 AM

– School starts

 8:25 AM

– 1st period ends, project assigned

 9:25 AM

– 2nd period

 9:30 AM-9:50 AM

– Advisory, which is like a nice break from academics
 10:45 AM- I spend this period doing homework

 12:45 PM

– Chemistry lunch block, start a lab, test

on Monday

 12:50 PM

– Peer editing essay due

tomorrow

, project due

Monday

 

1:50 PM-2:10 PM- G

o to work
 

2:10 PM-5:45 PM

– Work

 5:55 PM

– Start homework

 7:30 PM

– Dinner

 8:10 PM-11:15

 PM- Finish homework

 11:25 PM

– Go to sleep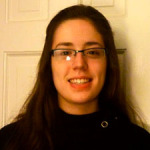 Senior Penelope Martin  
Daily Routine:
6:00 AM- Wake up and take a shower
6:45 AM- Eat breakfast/Leave for school
7:25 AM-1:50 PM: Go to school
2:00 PM-4:00 PM: Mock Trial Team practice
4:30 PM- around 9:30 PM: Do homework (Duration depends on amount of homework)
9:30 PM- Dinner
10:00 PM- Sleep
Clubs/Activities During The Week:
Tuesday: 2:00 PM-3:00 PM- Red Cross Club
Wednesday: 2:00 PM-2:30 PM- Debate Club/Â 3:00 PM-6:30 PM- I work at Kumon
Thursday: 2:00 PM-4:00 PM- Mock Trial Club/Â 2:00 PM-3:00 PM- Book Club (Every third Thursday of each month)
Friday: 3:00 PM-6:30 PM- I work at Kumon
Martin says, "I believe that sleep deprivation is a problem today, especially with most students having to balance school work, homework, extracurricular activities (clubs, sports, etc.). This might not allow for many students to have adequate amounts of sleep, which is unhealthy."
Anonymous student #1, Sophomore:
Daily Routine:
1:50 PM 2:30 PM- Met with math tutor and did my math homework this really helps because math totally stresses me out
2:30 PM-4:00 PM- Track practice this tires me out but in a good way because it's a huge stress reliever from all the pent-up anxiety from school
4:15 PM- Got home
4:15 PM-5:00 PM- Ate food and took a long shower to decompress
5:00 PM- Began homework
Anonymous #1 says, "In terms of sleep deprivation, I usually get to bed sometime between 10 and 11, mostly around 10:30, both on school nights and weekends. Sometimes I'm up till 11 PM or 12 PM doing homework though. I kind of go through sleep-deprived and non sleep-deprived phases that last a week or two, and I'm always more tired when I have more stress."    
Anonymous student #2, Sophomore:
Daily Routine:
1:50 PM- Got home from school
2:00 PM-3:00 PM- I had piano lessons
3:00 PM-4:21 PM- I did my homework from 3-4:21
5:21 PM- 6:22 PM- I had free time
6:22 PM-7:22 PM- I exercised on a stationary bike
7:22-8:37- I had dinner and practiced piano
8:40 PM-9:30 PM- I'll have a little more free time then I'm studying for upcoming quizzes and tests
9:30 PM-10:30 PM- I'll make my lunch for the morning, take a shower, get ready for bed, and then hopefully be able to fall asleep to wake up the next morning
Anonymous #2 says, "It sucks that I have not too much time to myself but I have more than a lot of kids so I should be thankful. "