Question of the Week: Being an Overachiever is Really Helpful in the Long Run
Article/photos by Leticia Namanda and Fernanda Goncalves
Q: What advice would you give to the freshmen to survive Freshmen year?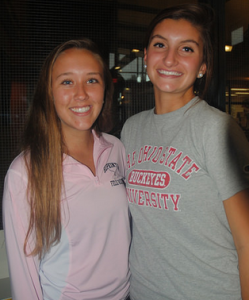 A:Â Julia Macchi and Natalie Centola Seniors (Senior) says, Â "Get to know as many different people as you can, It goes by so fast, and you want to make sure you seize every opportunity. Utilize all the clubs, sports, activities to meet new people, older and younger. Don't be afraid to try new things outside your comfort zone."

A: Teddy Hilger and Mike Sullivan (Seniors) say, "Always push yourself to try new things and go out of your comfort zone. Don't feel like you have to be the 'cool kid.' Instead, do what you think is fun and right to do. Be respectful to faculty and other students. Dance like no one is watching."

A: Matthew Joseph (Junior) says, "Don't worry at all you are gonna find all your classes, everyone is nice you're gonna have fun."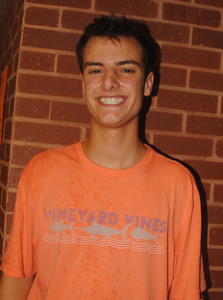 A: Austin Schofield (Senior) says, "Ask for help and reach out and join a club, it is an awesome school and we are really lucky to go here. Try your best and get good grades freshmen year. Getting a high GPA to start of your high school career will definitely help you in the long run. Be open to trying new things the high school offers. Try not to miss any great opportunities you are given."

A: Jessica LeBlanc (Junior) says, "My advice is to relax. Don't be scared. Fear of high school is what will hold you back to new things. So try new things and be your self."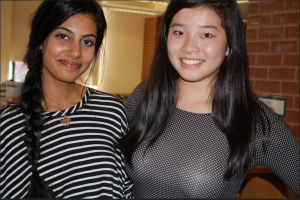 A: Catherine Zhang and Sumayyah Ahmed (Seniors) say, "Take advantage of your first year by getting to know teachers and peers. Don't slack off b/c freshmen year is helpful for GPA. Join extracurriculars to explore things that you might have never done before. Don't be afraid of seniors because they're the 'best.' Have fun!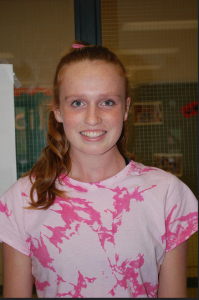 A: Shannon Finnegan (Sophomore) says, "Make a schedule to be organized for the future. Find friends in your lunch."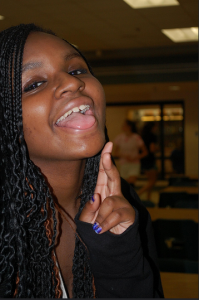 A: Danica Chandler (Junior) says,"I would say to not worry immensely about fitting in or being the same as everyone else. And if you need help, don't wait until it's too late to ask because so many people can help you! Be yourself, as cheesy as it sounds, and enjoy yourself. Don't feel or act too cool for things, let go. Go to school events, join clubs, make new friends, seriously it seems so cliché, but it's is the best thing to do. Repeated advice is here for a reason. Be true to yourself and your friends; don't ditch or betray people. Try to keep your life straight. Most of all, have a good, fun, time and learn to love yourself!"