Hopkinton goes to the Galapagos!
By Gita Dandekar
This February vacation, a group of students and teachers from Hopkinton High School are traveling to the Galapagos Islands to explore the island's unique wildlife features as well as learn about its culture.
The group from Hopkinton will be traveling with a group of students from the neighboring town of Westborough MA, as well as a group of students from the town of Dover-Sherborn MA.
"I met the other teachers [of Westborough and Dover-Sherborn schools] last year at a student leadership summit in Costa Rica," said trip advisor and HHS science teacher Charlotte Shire, "we became friendly and decided to plan this Galapagos trip together," she said.
The trip is set to last eight days. For the first few days, the group is staying in the city of Quito, Ecuador where they will learn more about the region. Then they will travel to the Galapagos Islands, where they will stay for the next three days. Finally, the group returns to Quito where they will participate in a leadership summit, and they will be discussing pressing environmental issues and possible solutions.
"I am currently taking a research course and studying ecotourism in the Galapagos, which gives me a purpose to look at the country of Ecuador in a more political/economic perspective," says HHS senior Renna Bushko, who is preparing herself for the trip, "I find it fascinating that there is a clear evidence showing the evolution of finches on the island and that we are going to the place where Darwin noticed it."
Even though this trip is partly educational, many HHS members are looking forward to learning about such a unique place.
"I feel like the purpose of being in the Galapagos is to learn about the animal life and to see Darwin's research facilities as well. We are going to his museum to learn about his studies," continued Bushko.
"The Galapagos Islands are so unique because they are not connected to the mainland so all the animals had to have gotten here through swimming or a land raft. A lot of the wildlife we see is only found on this island," said Shire.
"I am most excited to see all the animals," stated HHS senior Lauren Armstrong. "I have always been an animal lover and I hope to get a true taste of the diversity of animals on this island."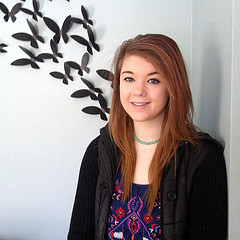 As an enriching, once-in-a-lifetime, educational experience, the Galapagos trip is truly different from any other.
"In past trips with just my family, the purpose was to explore and enjoy ourselves but this is different. I have never been to South America, or on a school trip with my friends, so the experience is going to be unforgettable," included Armstrong.