"B+" Day Honors Spirit, Message of Tom Weaver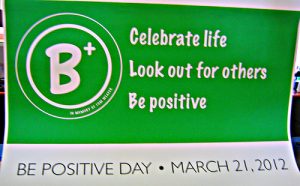 By  Jessica DePatie and Marissa Gross
On March 21st, Hopkinton High School will remember and honor the memory of Tom Weaver through "Be Positive Day," and as part of the event students and faculty will wear their B+ shirts around school.
Tom Weaver, senior of the class of 2010, developed a brain tumor in his junior year. He underwent treatment and yet still managed to excel in his duties as an active member of the school: Tom played football, and he was a class officer as well as a Unite mentor.
"He really was one of the nicest kids you'd ever meet," says school secretary Leslie Moothart.
During his senior year and despite treatment, the brain tumor came back. While battling the tumor, Tom completed his college applications and wrote a college application letter, and the statement of theme in his letter has become part of the HHS culture.
"Be positive," he wrote, "both my blood type and my outlook on life."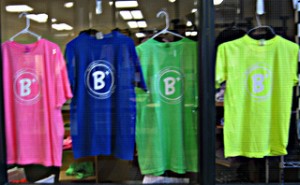 Tomorrow will be the second annual day of rememberance for this Hopkinton High School student. Now on sale at the High School store are B+ shirts in four different colors that students can buy to show their respect. Also, at lunch, yellow memory cards will be handed out so students can write in the memory of Tom as to how this event has affected their lives in a positive way. These will be posted on the bulletin board outside the office.