Hopkinton Ranks High but Still Has Room for Improvement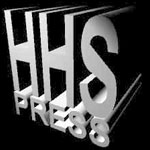 By Madison Oleson
In 2009, CNNMoney ranked Hopkinton the 19th best small town in America, but ask any teen and they'll tell you that this idyllic town is missing the mark on diversity and culture. In an effort to address these shortcomings, Hopkinton High School has increased the number of foreign exchange students, introduced the Chinese language program, and offers nearly 40 after school clubs. So why are these teens still unhappy?
All students interviewed agreed that the school system is excellent, especially when compared to other towns. In fact, this year Newsweek ranked Hopkinton High School 95th in the country and 2nd in Massachusetts.
Senior Thomas Reimonn, who recently returned from a year abroad, said, "Hopkinton High School is a fantastic school. In Spain, my school had bars on the windows."
The students realize they are very fortunate to have such a strong educational system, but they want more than just academics. They want entertainment and cultural diversity.
"We just kind of live here and go to school, but if we want to do anything else we have to go to a different town," complained Emily Day, a junior at the high school and resident of Hopkinton for the past six years.
Entertainment options for Hopkinton teens are very limited, especially for those who cannot drive. Westboro and the Framingham/Natick areas are the nearest communities with movies and malls. Without access to public transportation, traveling beyond Hopkinton is difficult and inconvenient.
Aleck Venegas, a junior, explained, "You can't really go anywhere if you don't have a car, so you're pretty much stuck in this town."
Coming from such a homogenous community, where 92% of the population is white, according City-Data.com, students believe they are lacking exposure to a broad variety of cultures and a range of economic classes.
Hopkinton is a quiet, safe community, home to many well educated and prosperous families. More than half of the students that were interviewed admitted that they would like to live in a community similar to Hopkinton once they have a family of their own.
But for now, they remain dissatisfied.
Blair Guild, a junior, has lived in Hopkinton her whole life. She voiced the consensus of her peers, stating, "[Hopkinton] is nearly perfect, without any businesses or anything, and it's good when you're raising small kids, but when you're a young adult, it gets kind of boring."