Question of the Week: What did you think about the dancing at Homecoming?
By Corey Branch and Dana Wright
It is but one of many battles waged between students and faculty: the contest of allowable school dance conduct. Some individuals view the matter with apathetic disinterest; others make curious observations.  Surprisingly, many students express disgust. The Homecoming Dance this fall was reputable for its display of dancing that was, at best, questionable, and the spectrum of student opinions on the topic runs broad.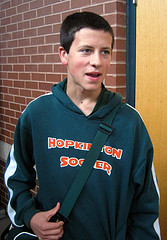 "It doesn't really bother me, I guess," said Wes Lowell of the 10th Grade.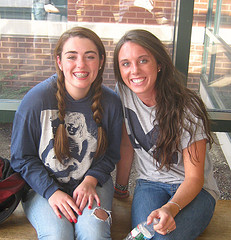 "I thought it was really weird and uncomfortable. I thought the dancing was inappropriate," confided Sasha Yatchenko of the 10th grade. "One person was asked to 'cool it'. It was a little risque," said Ashley Gorham, from the senior class.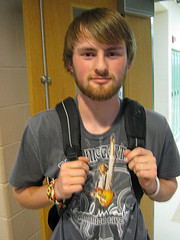 "It's weird that it's socially normal, that people are especially avid about it," observed Dan Quigley of the 12th grade.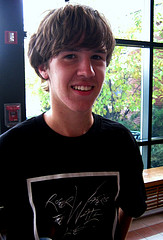 "I did not mind it. I enjoyed it, I guess. I would not have changed it," Tyler Mikulis, treasurer of the 10th grade, stated.