SATs and ACTs: An Important Part of the College Process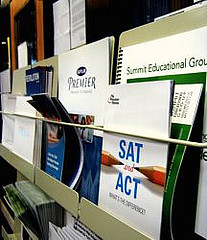 By Caroline Devine
At this point in high school, HHS juniors and seniors are either scheduled to take the SATS and ACTS this year, or are planning to take them in the near future. Â Both exams have different grading scales, but they have comparable student test scores. Most HHS students start taking these tests junior year and take them again senior year.
The most recent SAT testing date was October 9th, 2010. Other SAT testing dates for this year are November 6th and December 4th. In 2011, students can take the SAT on January 22nd, March 12th, May 7th, and June 4th. The only upcoming ACT testing date is December 11th 2010. In 2011, ACT test dates are February 12th, April 9th, and June 11th.
The SATs and ACTs can be taken as many times as the student chooses to take them, and colleges will look at the highest score. The ACT test consists of an english section, a math section, a reading section, and a science section, while the SAT test consists of critical a reading section, a math section, and a writing section.  A student can take one test versus the other, or both.  According to the College Board, last year the average senior in high school scored a 515 on math, a 501 on critical reading, and a 510 on the writing section of the SAT.  This adds up to a score of 1526 out of a possible 2400.  The average composite score for the ACT is was 21, with 36 being the highest score possible.
Nick Marchessault, a junior at HHS, plans to take the SAT on January 22, 2011. Â Marchessault works with a personal SAT tutor to help him feel prepared and ready by the test date.
David Gallagher, a senior at HHS, took the SAT last May. "I felt prepared, but I was still nervous to be taking the real one. I knew what would be on it and how hard it would be, so I was pretty prepared," said Gallagher. He also stated that he took a class with the Princeton Review once a week for about 10 weeks, in which he was given 4 practice tests.
HHS senior, Kevin Franke, took the ACTs this fall.  When asked how the ACTs went the first time he took them, Franke stated, "I was not very prepared and focused."  Franke said he felt more ready and prepared when he took them again this year because he answered completed practice questions prior to taking the test.
To help prepare, students can pay to take practice classes or take free practice tests on www.collegeboard.com and www.actstudent.org. The PLAN and PSATs are practice tests available to all students at HHS.
Taking a visit to the guidance office can also be helpful. Â To the left of the guidance door you will find many pamphlets, booklets, practice tests, brochures, and helpful information on the tests.
It is has been proven by SAT and ACT tutors that students who practice beforehand get better results, and HHS students agree.