HHS Faculty to Crack Down On Fake Dismissal Notes
Hopkinton High School administration has started to catch on to the large amount of forged dismissal notes that upperclassmen have been using. The faculty became aware of the notes earlier this month after a few seniors' notes were deemed false.
Actions such as a warning, Saturday school, detention, as well as a meeting with the student's vice principal and parents are all considered as possible consequences.
"I really don't understand why this would be such a big deal," an anonymous senior said. "We are accepted into college and we're so close to being let out of school, so what does it matter if we decide to dismiss ourselves."
Other students like senior Will Karpenski understands where the faculty is coming from.
"They are fake notes after all," he argued. "So the office does have some authority to pursue some sort of punishment."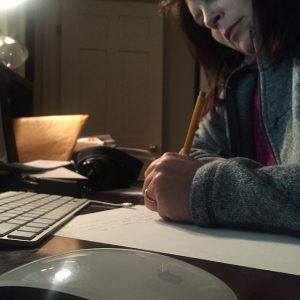 Some students are protesting the inconsistency and severity of the punishment.
An anonymous sophomore stated that, "the punishment should be consistent and fairly mild. No one will think about doing it again after the minor slap on the wrist they get after getting caught once…no way they would do it again."
The whole situation leaves a good amount of room for speculation. But there seems to be no doubt amongst students that there will inevitably be some kind of punishment. Whether it is a fair one, however, is up to interpretation.