By: Hannah Ryan
Hopkinton High School French and Spanish teacher Erica Wetterlow recently received a scholarship from the Massachusetts Foreign Language Association (MFLA) to study at the Cemanahuac Language School in Cuernavaca, Mexico. The scholarship opportunity is designed to immerse teachers in an intense Spanish education experience.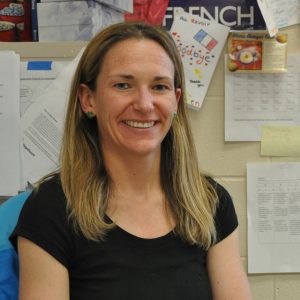 "So much of knowing a language is being able to talk about first hand experiences, like living in a country that speaks the language," said Ms. Wetterlow.
Wetterlow believes the complete immersion in a different culture can help not with just her Spanish skills but her ability to accurately understand and represent the culture where she has spent time living.
Wetter low discovered she received the scholarship from the Massachusetts Foreign Language Association (MFLA) this month. The scholarship is designed for French teachers who are also certified to teach Spanish and will increase their Spanish course load. The extensive application process included letters of recommendation and an application in English and a letter in Spanish about why she wanted to participate in the program.
The head of the HHS foreign language department, Marilyn Miracle willingly wrote the recommendation letter for Ms. Wetterlow.
"It wasn't difficult to write because Ms. Wetterlow is one of the hardest working teachers I know," Miracle explained. "I have never seen anyone be so determined to be trilingual and as good at Spanish as she is at French."
Miracle added, "It's easy to write a letter for someone who works that hard and is that intent on being the best she can be."
Ms. Wetterlow's drive and desire to improve was a clear factor in her achieving the scholarship.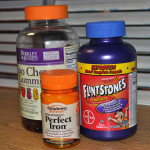 As part of the program, she has been asked by MFLA to bring vitamins instead of gifts for the host family.
As the MFLA website explains, "The teachers who come are encouraged to bring vitamins because of the many cases of malnutrition and lack of affordable vitamins in Mexico."
Ms. Wetterlow will stay with a host family for the complete two-week trip.