Call for entries: Photo Club wants your photographs!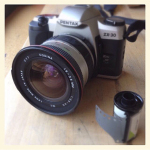 Photo Contest Requirements:
Deadline for Submission: March 4th, 2015 (extended due to snow)
All types of Photography are accepted (All darkroom prints must be scanned into a computer and made digital)
Digital files must be in JPG format and no more than 10mb in size (your name must be included in the file name EXAMPLE: sterlingworrell1.jpg)
All photos must be sent to [email protected]
Photographers must be HHS students and unlimited number entries are allowed
Photos must be taken within the last twelve months
There will be Prizes will be awarded to: Best in Show, 1st, 2nd, 3rd Color, 1st, 2nd, 3rd Black and White
The judge for the contest will be Allie Smith. Allie is a 2007 Hopkinton High School graduate who earned her BFA in Photography from Massachusetts College of Art and Design in 2011. After graduating from MassArt, she managed the photography labs at Northeastern University before expanding into the gallery world to work with emerging artists and learn the back end of the fine art photography market. In 2013 she moved to Tucson, Arizona to pursue a position as Digital Imaging Specialist at the Center for Creative Photography (CCP), an academic art museum, study center, and one of the world's largest archival repositories of photographic material, devoted to preserving the history of twentieth century photography. Her work can be seen at allisonsmithphoto.com.
If you have any questions about the contest please feel free to ask Mr. Worrell, Avery McKenna, or Jill Sullivan.