Art Reach: A New Club With Artistic Purpose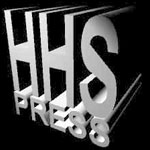 By Shaina Belsky
There is a new type of art club called Art Reach in the high school ceramics room this year. Meeting twice a month, students will use the art to bring the high school closer together with the community.
The Art Reach club is "designed to bring the idea of the arts and crafts to the greater community," said Ms. Rainey, the advisor of the new club.  "It shows them how [art] can benefit their life…by showing them the value of the arts," she added.
Art Reach encourages students to connect with each other and to the greater community through crafting and creating art projects, according to the Art Reach Mission Statement. Throughout the year, the club plans to accomplish this goal through many events such as, "Tie-dying, music events, and maybe an art exhibition," said Ms. Rainey. The group will also try to have an ice cream social, similar to the one a few years ago. The club will also be working together with the environmental club to display recycled materials to the community through sculptures or other art items to show how much waste the community produces.
This new club is different from the other art-related clubs because it involves students working towards a goal with their art. "Most of the other [clubs], like Art Club and Clay Club, have always been more of open studio venues, whereas in Art Reach there is always a goal attached in what we are doing," described Ms. Rainey.
Senior and club member Nicole Thomson stated, "I like how we will be doing community projects and working together to make one thing. I'm looking forward to making the sculptures this year."
Art Reach will meet after school on Wednesdays, but only every other week in order to avoid conflicting with Art Club. Students this year can look forward to an Art Reach sponsored event this spring that will showcase all the arts, including drama, music, and the fine arts. This new club is an exciting twist on the creation of art and a new way to put art out into the community so it can be appreciated a little more.