By Maddie Dragsbaek
When someone is transgender, it means that they do not identify with the gender assigned to them at birth. Their gender identity does not match their sex. Whereas when someone is gender fluid, it means that they do not strictly identify as male or female. They could identify as both or as neither.
Recently in our media, the LGBT community and more specifically the trans community has been getting a lot of attention due to the Bruce Jenner story. On April 24, 2015, Bruce Jenner publicly came out as Transgender and joined the likes of celebrities such as Laverne Cox in making this topic far less taboo.
"For all intents and purposes, I am a woman", says Jenner.
His story immediately gained intense media coverage and so ignorance surrounding the topic started to decrease. The population took to social media and started asking questions and finding answers on topics ranging from gender identity and expression to sexual orientation.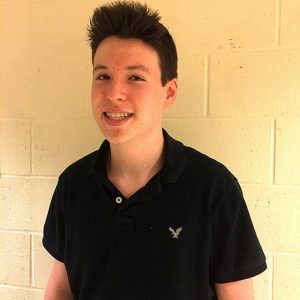 HHS Sophomore and Secretary of GSA, John Thornton adds, "I think it's really awesome that we have been able to accept it as legible and that we're not in the place that we used to be."
The story has brought light onto a question that many members and supporters of the LGBT community have been asking for years: What can we do to make the world and our individual communities a friendlier place for those who don't follow the gender binary?
"I think it's awesome, a real step forward", mentions Thornton in regards to the neutralization of gender during graduation. "One of my friends doesn't identify in the gender binary, they are gender fluid. And when they heard about it, they were ecstatic. It's great that we aren't conforming to those male and female roles anymore."
Earlier in the year, It was announced that the senior class would graduate united in the color green instead of divided by gender with girls in white robes and boys in green.
"As principal, it is my responsibility to create a safe and supportive environment for all of our students. Eliminating gender based cap and gown colors at this time is consistent with our core values of respecting human differences and fostering cooperative and caring relationships," says Principal Bishop in his letter regarding the topic.
It was a definite step in the right direction but there is still so much to be done in our school system and in many others.
"Have an active discussion about it!" adds HHS Sophomore and Vice President of GSA, Caroline Goodwin. "Ask questions, If you don't understand something– just ask them! Say 'Hey I don't understand this, Could you explain this to me?' or just, use Google. It's good to ask questions."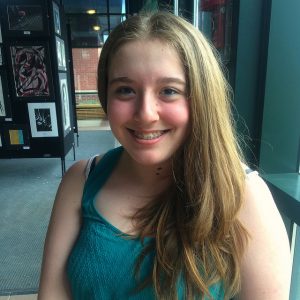 There are a bunch of little things teachers, staff, and students alike can do to make learning environments more comfortable and accepting for students of all backgrounds.
"Something that teachers could do, at the beginning of the year, is just talking about preferred pronouns. Some people prefer he him his, she her hers, they them theirs… That's just one small thing that definitely increases comfort and emotional acceptance for people," adds Thornton.
There is much to be learned on the topic as it becomes more actively talked about in our media, "I just hope people stay aware of what's happening in the news and around our community, and just keep yourself educated and avoid ignorance," says Goodwin.
The LGBT community encourages teachers to get "Safe Space" stickers to put on their doors so that students know they are walking into a room that radiates acceptance.
It's the little things and as a community, we can all do our part to make sure our learning environments are welcoming and accepting of all students that currently, and will attend HHS.