April Student of the Month: Mike Spector
By Ashley Olafsen
With a plethora of accomplishments, connections, and friends to back him up, Mike Spector has been awarded April Student of the Month of 2015. Mike says he feels "both humbled and honored."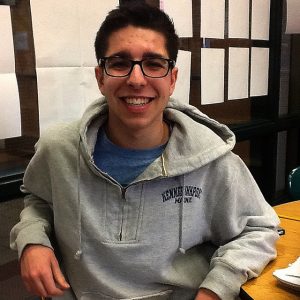 Each month, Kristen Gleason, Adjustment Counselor, sends out an email asking teachers to nominate students who they think deserve the award. There is no specific criteria as it is up to the discretion of the teachers. Ms. Gleason then puts together a ballot with all of the nominations, and the faculty votes on who they think should win Student of the Month.
Ms. Greco, Head of the Guidance Department, nominated him because, "He really impressed me as a peer tutor….he took a real concern and he wasn't just doing it for the community hours." Ms. Greco also said that Mike is a very sincere student who goes "above and beyond."
Ms. Gleason agreed with the decision, saying, "I think he is very worthy of this award". She also commented, "I think he's an awesome student…He brings a lot of positive energy to the community."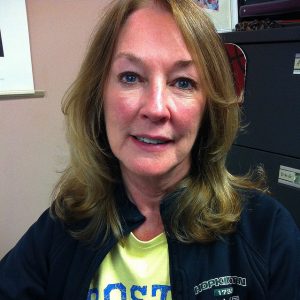 Mike has been a part of BeFree for the past four years, has been a peer tutor for 2 years, has been a Relay for Life Captain for four years, is the student council treasurer, part of community service club, and is a teacher at Club LIVE, a leadership program for 8th graders.
Out of his many accomplishments, Mike is proudest of the "breadth of connections I've made." He states, "I'm really happy to have met and gotten to know all of the awesome people I did at HHS."
Mike will most likely be attending UMASS Amherst in the fall, double majoring in Business Management and English. He plans on minoring in Spanish.