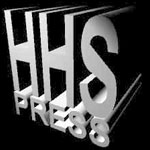 By Jack Yaggy
On Wednesday, September 28th, Hillers golf defeated the Norton Lancers 228-253 at Hopkinton Country Club. Â The Hillers were led by senior captains Jace McCarron and Kyle Missaggia. Â McCarron shot an impressive one-under par 35, and Missaggia followed that with an even-par 36. The Hillers improved their record to 7-3.
The match marked McCarron's return after missing the previous two matches due to a lingering wrist injury.  He stated, "It felt great to get back out their with the team and contribute to the win. It was tough to see the team lose against Dover/Sherborn without me, so that was all the more motivation for me to get back out there."
It was clear that the team suffered from his absence; their record was 1-1 in the two matches that he missed.  "It makes me feel more comfortable when I know Jace is playing," Olson said, "He is my playing partner so when he's there it just makes me feel more relaxed and less nervous. He always posts a low score so having him back defintily improves our chances to win the match." McCarron has been a Tri-Valley League All Star and this is his fourth year on varsity.
The team's next match on Monday, October 3rd against Holliston should also be a challenge.