Lady Hillers Fall to Millis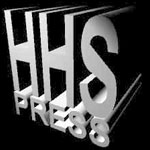 By Jaclyn Chirco
Friday, September 23 – Hopkinton Girls Varsity Soccer endured a close 3-2 loss to Tri-Valley League opponent Millis.
Hopkinton goalkeeper junior Ali Mourey let in two goals early in tthe first halfthe, before leaving for the hospital with a concussion. Substitute sophomore Hannah Elliot would allow the game winner when Millis freshman Alyssa Fallon scored in the final minutes.
Hillers junior defender Allison Monaghan noted, "Our possession game was great. We had possession of the ball at least 70% of the time. We just, unfortunately, were not able to finish more than twice."
The game was kept close thanks to those two goals scored in the second half of the game. After a scoreless first half for the Hillers, two goals were tallied by junior Allie Celia and senior Lindsey Doucette.
Monaghan pointed out the team's improved second half energy, "Getting a lot more shots on goal in the second half."
According to senior captain Emily Jarvis, "Our defense was an extremely strong force in the game. The team did an overall great job and we had really good off ball movement the whole time."
Hopkinton head coach Evren Gunduz said, "Millis played an excellent game. Their forwards really moved well off the ball and played unselfish soccer to create some solid scoring chances in the first half." Even though it was a tough loss for the Lady Hillers, Gunduz was proud of how they all played by showing their "patented resilience and fight by never giving up and believing in each other right until the end."