Hopkinton's American Red Cross Club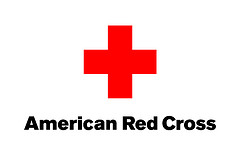 Editorial by: Marisa Clark
Hopkinton High School's Red Cross Club is finishing out a great first year, in which they've organized several events that have really helped the local community. The very small club, currently containing 11 members, was started by Swati Sharma and Amanda Horan, both juniors. They've been really responsible about planning and coordinating several programs, from starting a warm clothing drive to doing fund raising to help the earthquake survivors.The purpose of the Red Cross club is to bring the school together, to make a community effort to help people, and to see what issues are going on in the world outside of our community. Based on the group's accomplishments and their goals for the future, the club should be more mainstream than it is, and there should be more members. The group has been trying to engage the rest of the school. They achieved great success with it's Hope for Haiti fundraiser, which gathered donations to go to helping survivors of the earthquake in Haiti back in January.
The group also organized a health panel in affiliation with the Ashraya Bhutanese Resettlement project, which is an effort by many different organizations to help refugees who have been taken in by the United States after being abandoned by both the Bhutanese and Nepalese government, who both disclaim responsibility. The panel promotes information about staying healthy in America, as well as giving free blood pressure and blood sugar checks. It was attended by 45 of the 120 refugees, and another one is being planned for June.
The group also helped coordinate the Red Cross Blood Drive back in March, as well as a warm clothing drive which collected a significant amount of clothing that was donated to Project Just Because, and is currently planning care packages for troops in Iraq. The Red Cross Club is affiliated with the American Red Cross of Mass Bay.
They've done all this, and yet so few people in the school have heard of the club, nevermind joining it. The club has 11 members, and their Facebook group only has 28 fans. However, the group is optimistic about gaining new members next year, when they've had a bit more experience with publicity and functioning as a school recognized club.
For more information about the Red Cross Club or membership in the club, please contact Swati Sharma, Amanda Horan, or the club's adviser Dee Savageau.